"Not only were they able to provide everything they promised me, they went above and beyond and exceeded my expectations. They always go above and beyond to help me with anything I need. They never complain about anything, and I know I can always count on them."
by Karen D
Hello,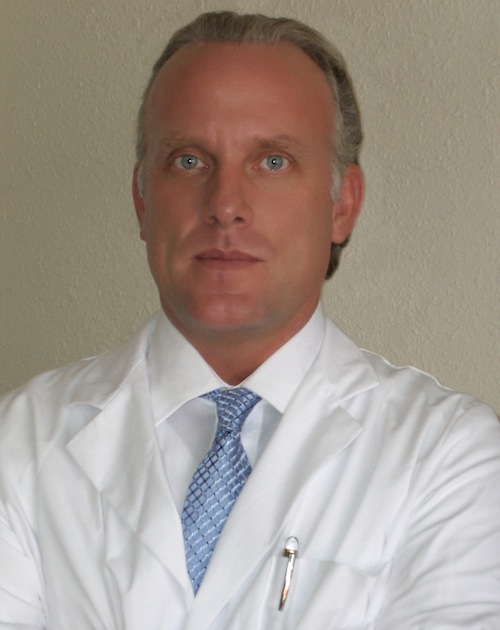 I'm Dr. Howard Glans and for the past 15 years I've been Tarrant County's #1 back/neck pain specialist and my clinic is located in Keller, Texas. I attribute my success with helping people get out of pain quickly to my gentle and effective spinal alignment techniques that I've spent nearly the last two decades perfecting. I have a very important responsibility and obligation with those I treat in Tarrant County.  I have found people want two basic things when it comes to their healthcare.  First of all, they want to find the true cause of their health condition.  Secondly, they are looking for a make sense approach or course of treatment to get them better.  We have been very successful at both of these for the last 15 years. I use very specialized technology to diagnosis your spinal condition, plus combine unique procedures to actually "fix" the problem.  
If you are suffering from chronic back or neck pain, headaches, sciatica, herniated discs, bulging discs, spinal stenosis, a pinched nerve, or the unfortunate victim of an automobile crash…Then you can find out what I'm doing that has everyone talking.
Because when you're treated by me, you get the best and most proven treatments.
Keller Spine and Auto Injury is dedicated to helping others enjoy lasting relief from acute and chronic pain.
We love what we do and feel deeply rewarded whenever we can help. So call us today at 817-798-4226 to arrange a FREE, no-obligation consultation.  We will be completely honest about our ability to find the true cause of your condition and develop a course of treatment to provide LASTING RELIEF from your pain….
I look forward to meeting you,
Howard Glans DC, DAAMLP, DRIT
A little history on Dr. Glans 
Born in Massachusettes.  Raised in Connecticut.

Graduate Hobbs High School, Hobbs, NM 1983

U.S.

 Army 1983-1987.  US Combat Medic. 8

th

 Infantry Division. Was part of a medical evacuation team.

Emergency Medical Technician. Central Texas College. Europe Campus.

Associates degree in Applied Science.

Associates degree in Nursing.

Registered Nurse.  Experience in, I.C.U., ER, Medical/Surgical and Orthopedic fields.

Attended Texas Tech University, Lubbock TX.

Parker

 College

 of Chiropractic, Graduate 1997.

Certified in the Cox Flexion Distraction Technique.

Certified in Whiplash and Automobile Trauma injuries from the Spine Research Institute of San Diego.

President, Texas Chapter, American Academy of Medical Legal Professionals. 

Co-author in the book "neck pain neck pain…you don't want it, you don't need it" by Pete Fernandez.

Certified in Industrial Ergonomics. Proper lifting in the workplace.

Diplomate in the American Academy of Medical Legal Professionals.

Digital Radiographic Imaging Technologist. 

32nd degree Scottish Rite Mason

 
Miriam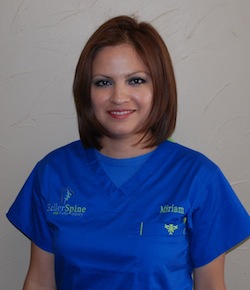 Miriam has worked in chiropractic for the past 4 years and has truly developed a passion for chiropractic care and helping people maintain wellness with a natural approach.  She has extensive experience in working with patients and helping them through the process of dealing with their insurance provider and ensures they feel comfortable while working through the treatments provided at Keller Spine and Auto Injury.
Miriam is a great resource for any questions you have and sincerely cares about your well being.  She will put her expertise in customer service to great use scheduling appointments, processing insurance, and assisting with treatment.  She makes sure everything works smoothly for both patients and the clinic, and does this at the same time providing a warm characteristic smile.  You will find her kind and courteous.
Miriam was born in California and moved to Texas in 2006.  She enjoys spending time with her husband, Octavio, her church and family.